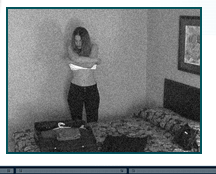 Airbnb Spy Cameras!!: If you're staying in a hotel or an Airbnb, hidden cameras can be a worry. In the case of Airbnb, your host is required to list any cameras they have, whether or not they're turned on. 
But, as this one family found out, a creepy host can still hide a camera and not tell you. Hidden cameras in an Airbnb aren't a new thing. The problem isn't limited to Airbnb, either. 
Hotels Are Not Spared, Be Warned: A recent news story described the harrowing tale of hidden cameras live-streaming in South Korean hotels. More than 1500 hotel guests were filmed and live-streamed over the internet. As hidden cameras become even more inexpensive, they seem to be popping up more and more.